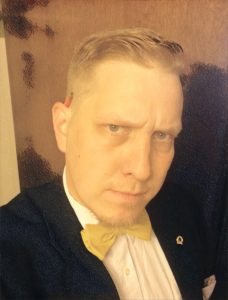 Aldean Hendrickson is a graduate of the University of St. Thomas in Saint Paul, Minnesota, where he earned a B.A. in English with a minor in Philosophy.
For years responsible for a sassy little 'zine called The Floating Egg, Aldean was a Finalist in the 2008 and 2009 Loft Mentor Series competitions in the Nonfiction category, and was privileged to be a part of the graduate Creative Nonfiction Workshop with Richard Terrill at Minnesota State, Mankato in the spring of 2009.
He currently lives and works in New Ulm, Minnesota.